Marshall County
Population: in 1900
in 1910
in 1920
in 1940
in 1950
in 1960
Town incorporated: 5-12-1837
Post office:
Railroads: Miss Central- CStL&NO- IC- ICG- Natchez Trace RR- Miss Central RR
Memphis Selma & Brunswick- Memphis Birmingham & Atlantic- KCM&B - SLSF- BN- BNSF
IC Next Town North- Hudsonville
SLSF Next Town Northwest- Tours
IC Milepost 542.7
(from Chicago, IL )
SLSF Milepost 528.6
(from Springfield, MO)
IC Next Town South- Gilton
SLSF Next Town Southeast- Waites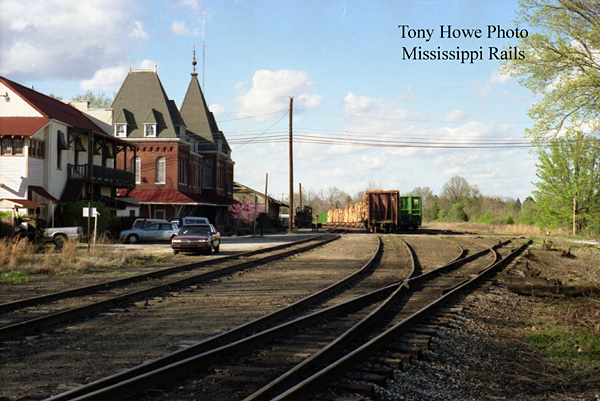 Former Illinois Central yard and depot at Holly Springs in March 1990 looking north.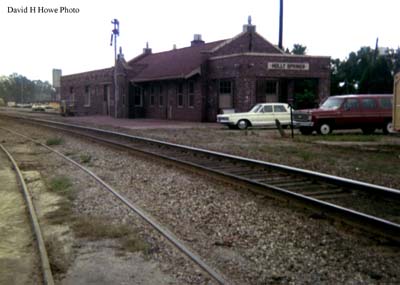 Frisco depot at Holly Springs, MS in 1976.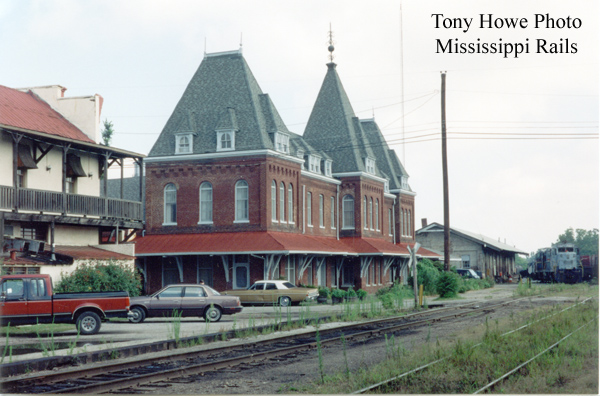 IC passenger depot at Holly Springs on August 3, 1994. Freight station in the background.