Adams County
Population:
Town incorporated: 3-10-1803
Post office: 11-29-1799 to present
Railroads: N&E- MSC- ICG- IC- CN- Natchez Ry
N&S- MP- ICG- IC- CN- Natchez Ry
See Google Earth map of Adams County for railroad map of Natchez here
MSC Next Town East- Coles
MSC Milepost 149.0
(from Hattiesburg)
Y&MV Milepost 98.0
(from Jackson)
Y&MV Next Town Northeast- Concord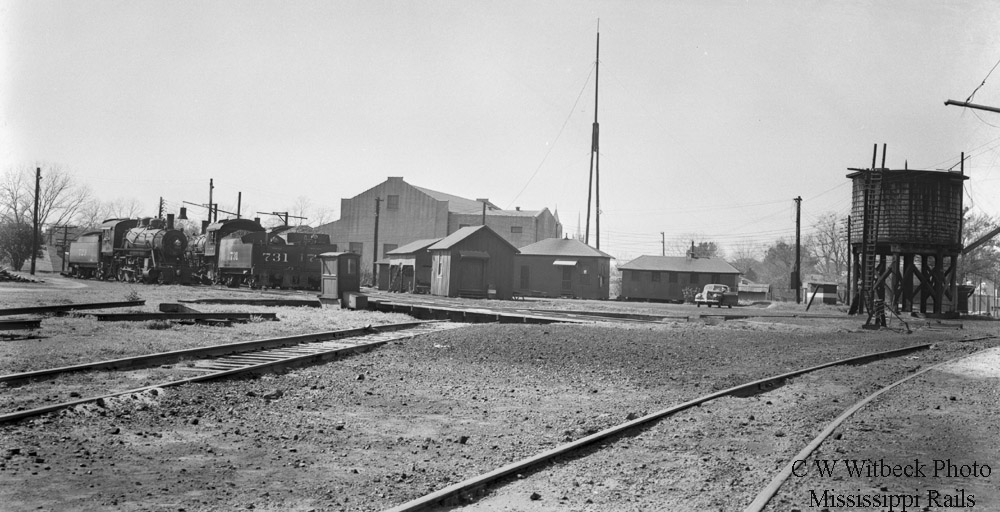 IC turntable and engine servicing area located about a mile northeast of the depot on Feb 19, 1950.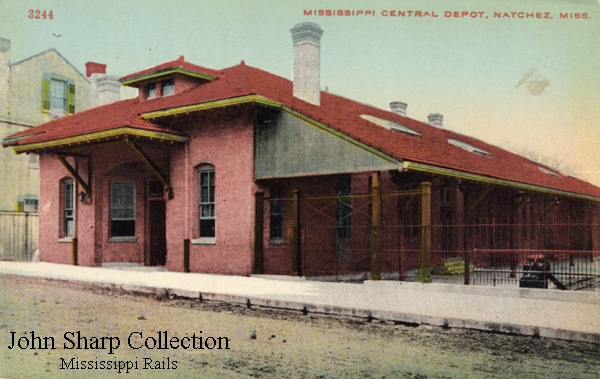 Mississippi Central depot at Natchez. Fortunately this depot was preserved.