36" Gauge, 30 and 56-lb rail
Headquarters: Georgetown, AL (Mobile County)
Years of Operation: 1904-1927
Predecessor road: M. L. Davis
Successor road: none
Miles Operated: 26
Locomotives Owned:
Equipment:
June 30, 1914- 6 locomotives, 1 box, 3 flat, 67 other, 1 caboose, 8 service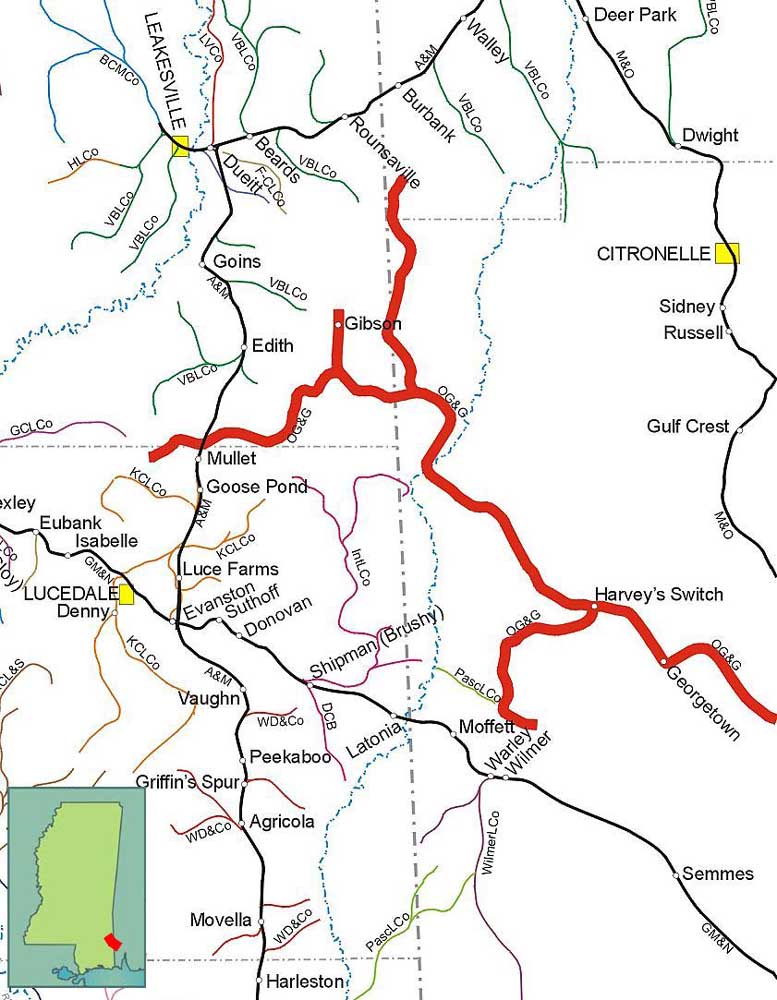 Click Map for Larger Version
History by Tony Howe:
The Oak Grove & Georgetown Railroad was chartered in Mississippi on October 6, 1904. Though chartered as a common carrier the line basically served as the logging railroad for the sawmill of M. L. Davis located at Oak Grove, Alabama. The end of track in Mississippi eventually reached to approximately four miles short of Leakesville at a point called Gibson, MS. The line was finally abandoned in October 1927 when the Davis mill cut out.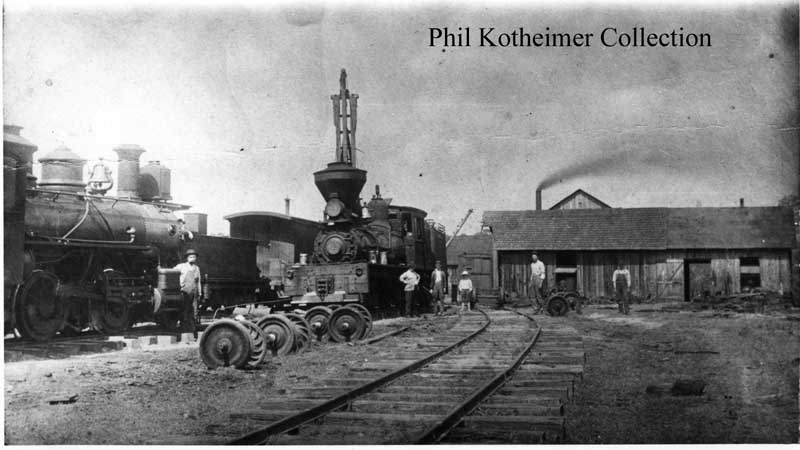 Oak Grove & Georgetown's main shops at Georgetown, AL about 1911.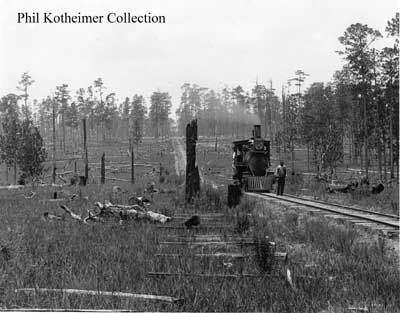 OG&G 4-4-0 No. 19 near the Alabama-Mississippi state line about 1907.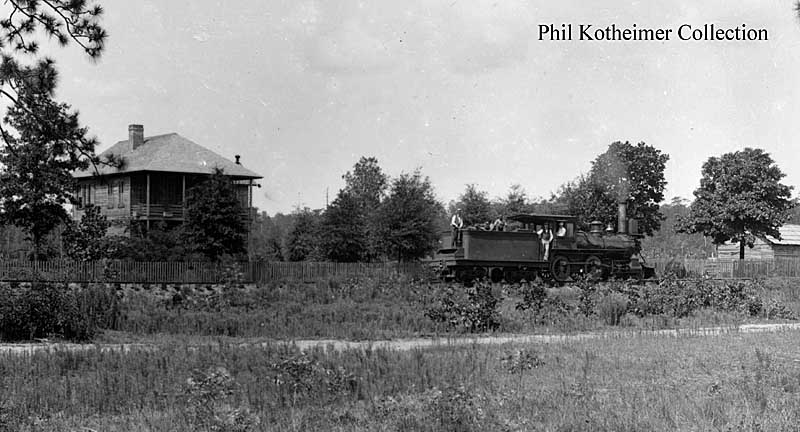 An Oak Grove & Georgetown 4-4-0 at Georgetown, AL.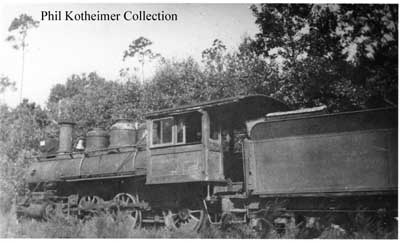 OG&G No. 8 sits abandoned at the M&O interchange in Oak Grove in 1931.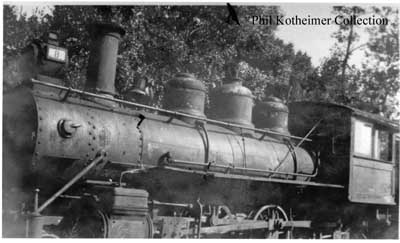 Another view of No. 8 in 1931.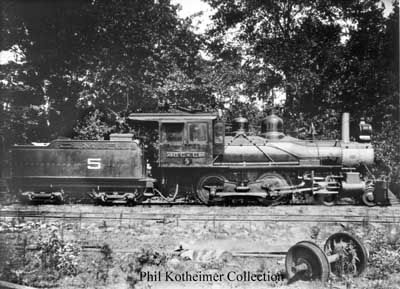 OG&G second No. 5 came from the Catskill Mountain Ry in New York. The locomotive was rebuilt by the OG&G with an unusual planetary gearing system. Former OG&G employees interviewed said it operated successfully for many years!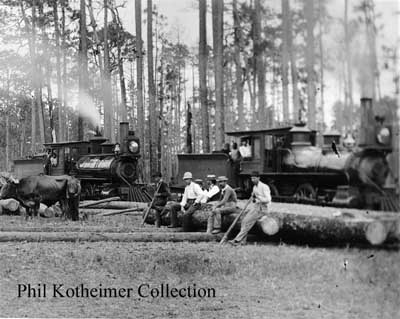 Two OG&G locomotives at a log-loading site in northern Mobile County.