Standard gauge, -lb rail
Headquarters: Hattiesburg, MS
Mill Location: Benmore, MS (Perry County)
Mill Capacity: 50,000 ft/day
Years of Operation: 1910-1925
Miles Operated: 5 miles 1912
Locomotives Owned:
Equipment: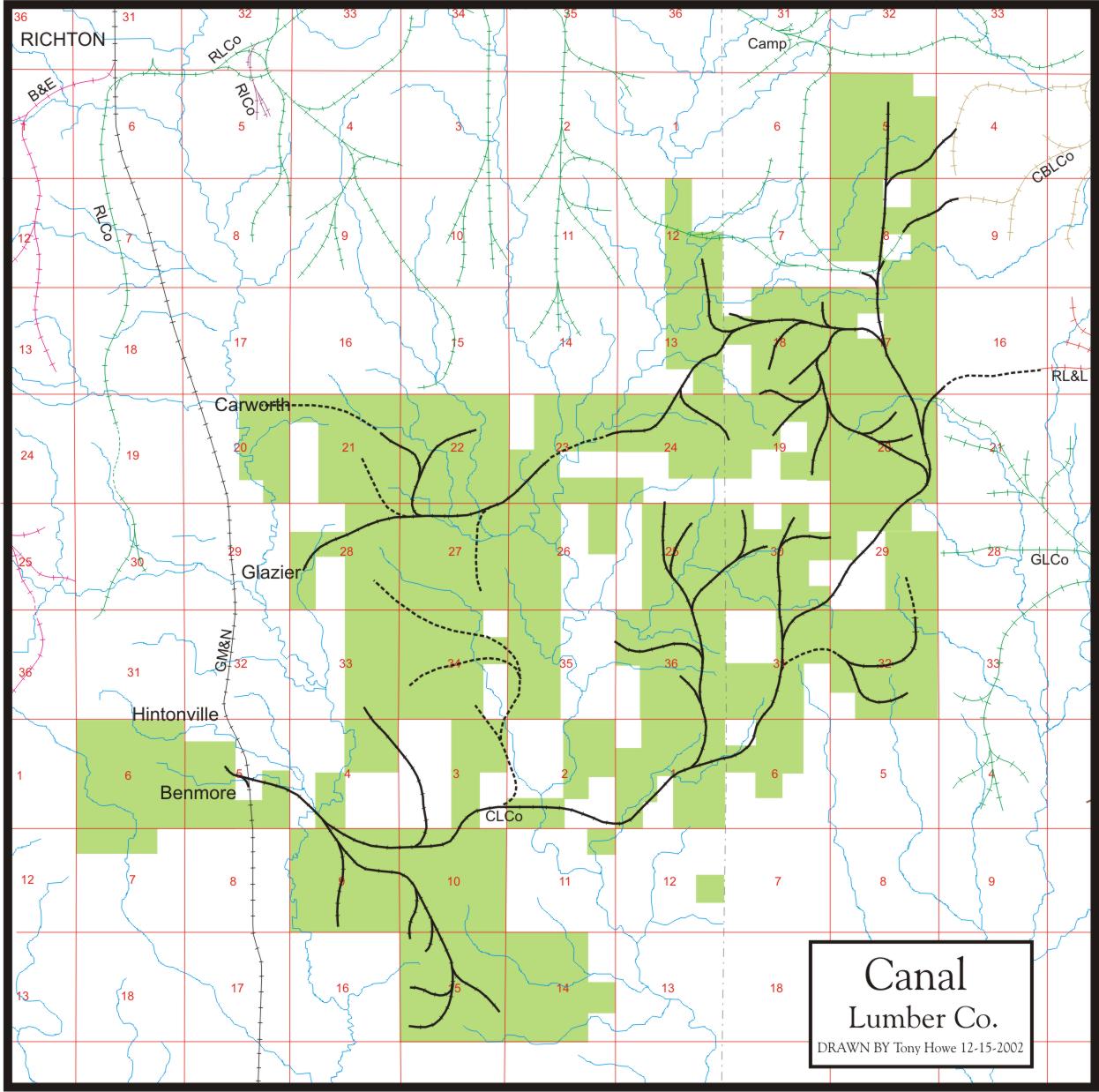 Click Map for Larger Version
History by Gil Hoffman:
The Canal Lumber Company was incorporated at Hintonville, Perry County, on October 15, 1910, by B. D. Moore and H. S. Hagerty, both of Hattiesburg, and W. W. Beaty, of Laurel, with authorized capital stock of $50,000. B. D. Moore was president and H. S. Hagerty, secretary and treasurer. On September 1, 1910, Moore and Hagerty purchased about 938 acres of land on the west side of the New Orleans, Mobile & Chicago at Hintonville. This land, which included a mill site, was deeded to the Canal Lumber Company on November 14, 1910 for $11,951 plus 999 shares of stock in the company. A yellow pine sawmill with a cutting capacity of 50,000 feet per day was built at Hintonville and placed in operation in February 1911. The plant included a planing mill and dry kilns.
By late 1925 all the timber had been cut, the mill closed and machinery sold. On December 4, 1925 liquidation was completed with the sale of all lands owned by the company in Perry and Greene counties to E. L. Woodley, of Hattiesburg, for $90,654.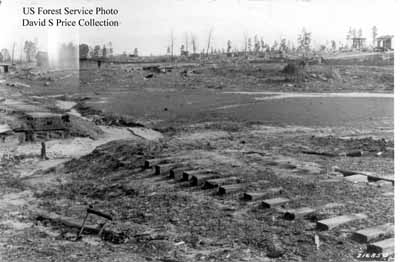 The remains of the mill pond and town after the mill cut out.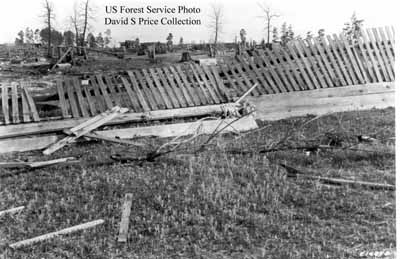 The town of Benmore quickly disappeared after the mill closed.
ROSTER by Gil Hoffman:
Road No.

Type

Builder

C.N.

Date

Cyls.

Dri. Dia.

Engine

Wt.

Previous Ownership

Disposition

1

28-2

Shay

Lima

1966

7/1907

3-8x10

26½

56000

Geneva Lumber Co. #1, Carson, MS

Canal Lumber Co. #1, in 1911.

A. M. Richardson Lumber Co., Helena, AR

General Equipment Co., McComb, MS

Sanders & Nixon Construction Co., De Ridder, LA, ca. 10/1921.

Ouachita Sand & Gravel Co. #6, Bosco, LA

Standard Gravel Co., Inc. #6, Antoine, AR,

ca. 11/1926.

2

40-2

Heisler

Heisler

1310

1915

14x12

36

80000

New. Named Jack.

Birmingham Rail & Locomotive Co.

Gulledge Lumber Co., Haines City, FL,

on 1/23/1926.

Polk County Lumber Co., Haines City, FL

3

53-2

Heisler

Heisler

1382

9/1918

15½x14

38

106000

New. Named Williamson.

Robinson Land & Lumber Co. #3, Chicora, MS,

by 5/1926.

Birmingham Rail & Locomotive Co. #1808

Pine Hill Coal Co. #3, Pottsville, PA, on 8/15/1935.